About Peter Lehmann, Inc.
in Antioch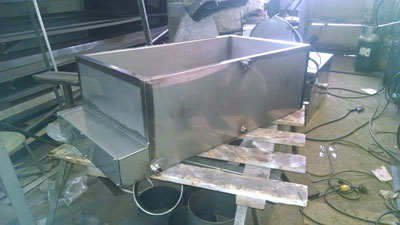 Peter Lehmann Inc. began in 1988 when Peter's father first opened the doors for business. Since then, the technicians and craftsmen here have grown into the custom sheet metal fabrication industry to provide exceptional pieces and components for both commercial and industrial buildings. The workshop is located in Antioch, IL and we have Saturdays open by appointment. We serve Chicago, Kenosha, and Rockford as well.
Our specialties include dust/fume exhaust systems, ventilation welding, and duct work. The welding metals we have experience include stainless steel, mild steel, and aluminum. Peter Lehmann's team of welders and metalworkers hold the finely tuned expertise to carry out a variety of jobs, no matter how big or small they might be. Give us a call for expert advice and to place your metal order today!