Commercial Sheet Metal Fabrication in Antioch, IL
Fabricating Ventilation/Duct Work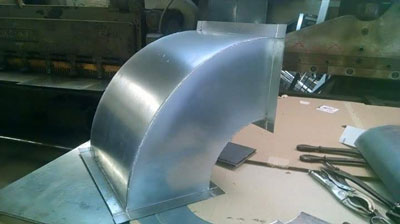 Peter Lehmann Inc. offers commercial duct work fabrication for ventilation in Antioch, serving the Chicago, Kenosha, and Rockford areas. Many HVAC systems, especially those in commercial spaces, require custom ventilation parts to obtain optimal air quality and energy efficiency. Using state-of-the-art technology, we manufacture traditional duct work, coil line ducting, and fittings, ensuring a secure connection throughout your entire system. We work with buildings in several industries to make the air cleaner, both indoors and outdoors. This includes healthcare, pharmaceutical facilities, restaurants, hotels, and other commercial or industrial spaces. From a small office to a large manufacturing plant, our sheet metal and ventilation welding experts create the products needed to keep the entire building warm in the winter and cool in summer.
Welding Metals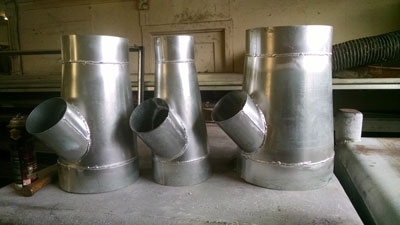 Our custom sheet metal fabrication company in Antioch also provides several types of welding metals for an endless array of business applications. We work with mild steel, stainless steel, and aluminum. Various welding techniques are used to achieve the desired results, including gas metal arc or copper arc, stick aluminum, spray, plasma, and oxyacetylene welding to name a few. Peter Lehmann, Inc. creates parts for the automotive, transportation, defense, electronics, telecommunication, construction, and consumer goods industry, among many others. From small replacement parts to full machinery and equipment, we can handle any project you need completed.
Stainless Steel Countertops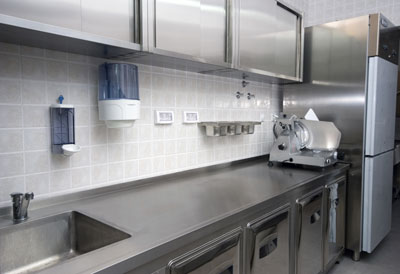 We manufacture stainless steel countertops fit for industrial buildings of all sorts. These countertops are sturdy and ready to take on any heavy machinery or materials that rest upon them. Peter Lehmann pays close attention to detail in crafting these stainless steel counters, making sure each project receives the proper craftsmanship in order to be durable and prepared for largescale use.
Firewalls
Peter Lehmann Inc. manufactures durable firewalls for use in commercial and industrial establishments to prevent flames from spreading to the rest of the building if you happen to have a fire. Our technicians are trained and experienced in working with a range of building codes that have specific requirements for firewall structures. We use only the highest quality of sheet metal to create them, and they are constructed with the utmost efficiency possible. Firewalls are especially useful for industrial companies that work with materials that could start a fire such as flammable paint, gasoline, and metalwork that creates sparks.